01/04/2023
The Manta Trust welcomes Farah Hamdan and the second Manta Retreat is coming soon
The second Manta Retreat is well on its way to take place in March 2023 on Maamunagau Island. We are excited to welcome guests to this exceptional adventure and learning experience once again after the first Manta Retreat was launched in October 2022.
Once again, participants get to experience Manta Rays and the research of them up close. During the five-day retreat, guests get to snorkel with those gentle giants, attend workshops and excursions that let them dive deeper into their natural habitat. During March, we can expect to find Manta Rays just a meters away from the islands shore, in the Maamunagau lagoon, a known juvenile manta ray aggregation point.
The second Manta Retreat will be led by Farah Hamdan, the newest addition to the Maamunagau Manta Trust base. Farah, a Lebanese-Brazilian Marine Conservationist, has just recently moved to the resort to take over the Manta Trust research on the island. With her wealth of experience in marine conservation and research around the world, she will continue the work of Manta Trust and add her own spark to it. "I am really curious to learn more about the behaviour of manta rays and ultimately to understand how we can help to protect them within our fragile underwater world. We have already achieved so much, but of course we need to keep working to maintain a balance between marine protection and tourist activities. I am very excited to join Manta Trust here in the Maldives and I believe the expertise I gained from working in Indonesia and the Galapagos Islands, will benefit the project here greatly."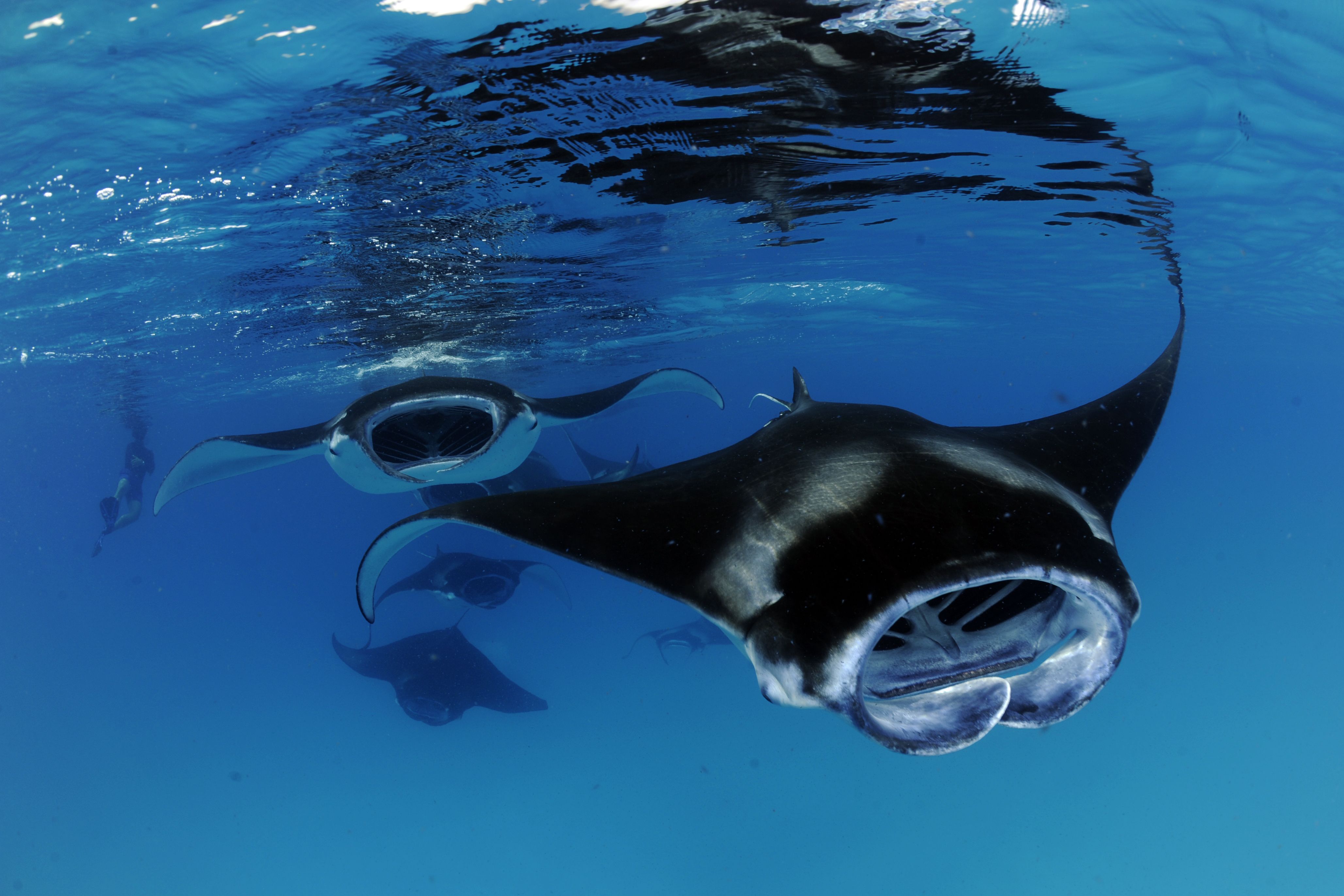 Guests will spend some quality time with Farah during the Manta Retreat in March 2023 and can expect to be captivated by the love and passion she brings along. The itinerary will include plenty of manta ray encounters, as well as workshops and sessions on corals, other marine life from turtles to the tiniest creatures such as plankton.
Stay tuned for more information and details and get in touch with our reservations team at reservations.ICMaldives@ihg.com or contact them on WhatsApp at +960 730 9300.